Package
type
: Window box, size 22 x 22 x 7 cm
S.H.
(volumetric)
: 0.87 kg
JAN
code
: 4537807010384
Release
date
: December 14, 2010 with price 2.400 yen (before shipping / add-on cost)
Copyright
: © Go Nagai / Ken Ishikawa / Dynamic Plan
---
Product Description
Revoltech Yamaguchi # 099 (Neo Revoltech-91) [Shin Getter Robo] Getter Arc :
Non scale , approximately 13 cm height, highly-posable figure with 22 points of articulation
---
Availability status
: Sold out !
Availability stock
:
Currently unavailable
Do you still want this item? We surely can get it, but price might be higher due to market nowadays.
(click contact us button, with name of product to request)

Date stock
Last update
: 2012-08-20
---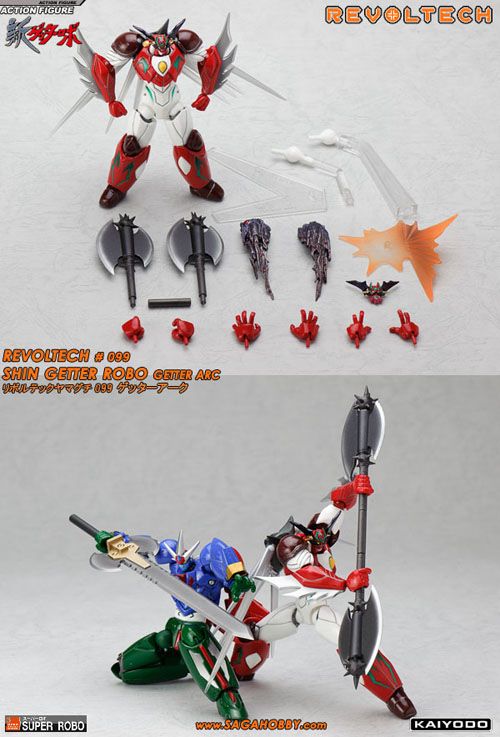 ---
REMARKS ! Before placing order, be noted that :
Please confirm availability stock first for an item older than 60 days after [Date last update stock].
All transaction made MUST be settled within 1x24 hours. Past that timeframe, order will be cancelled automaticaly.
All products sell and stock by sagahobby.com is absolutely only [JAPAN VERSION] that have a superior QC.
All products have Limit Purchase ! if order created over that limit, it will be automaticaly reduced / canceled.
Date product first available at sagahobby.com catalog
: 2010-08-01